Increase Conversions By Understanding Your Users
Understanding customers behavior to max level by tracking events that Google Analytics cannot track by default.
Convert events into goals, to measure your websites user experience.
Free Trial
Learn more about how Google Tag Manger works and how your website can benefit from using it.
Learn More About GTM
Chose on tag from the following: All external link clicks, All PDF Clicks, All YouTube Views. We will set one tag of your choise up so you can see the power of Google Tag Manager.
Get Your Free Trial
Example Events Using Google Tag Manger
Below are just some of the possibilities of the events you can setup through Google Tag Manager. Imagine being able to track your users more effectively! With this data your marketing and website can improve long term.
Form Submits
External Link Clicks
Shopping Cart Interactions
Social Clicks
Email Clicks
Slider Interactions
Document Downloads
Podcast & Music Interactions
Pop up interactions
Why You Should Start Using Google Tag Manage – GTM?
Ease of use
GTM enables team members to make updates and add new tags quickly and easily, without complex code changes to the site.
Future-proof your website
GTM makes future upgrades and enhancements much simpler, since modifications can be made through the interface and not on each page of your website
Debug features
GTM's built-in debug features allow the team to test and debug each update on your site prior to publication, ensuring that your tags work properly before they are live.
Version control
A new, archived version is created every time you publish a change through GTM, making it easy to rollback to a former version at any moment.
Users and permissions management
GTM makes it easy to set permissions for individual users and control internally who has the ability to make changes to the website and assist with creating tags, macros, and rules.
Built-in tags
GTM comes with a number of important built-in tags for classic and Universal Analytics, AdWords conversions, remarketing, and more
Functions with Google Analytics
Speaking of built-in tags, GTM also allows you to install a basic implementation of Google Analytics via Google Tag Manager.
Event tracking
Traditionally, event tracking involved adding code to the website to track visitor events like clicks, video engagement, and form submissions.
Two Core Phases – Google Tag Manager Set-up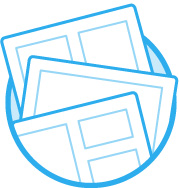 Events and Goals Mapping
Events and Goals are first identified and mapped on a spreadsheet throughout the website. A well detailed spreadsheet will be provided, this includes the Name of Events, Labels, Type of Tracking and etc. A good way to double check if all events and goals are tracked.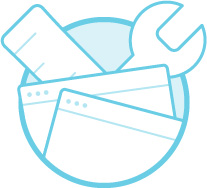 Tag Implementation
From the spreadsheet with events and goals mapped, Tag Flairs' specialist will implement it on the website. It will include simple and sophisticated tracking set-up, which our tag manager specialists does for you.
Google Tag Manager
We take the hassle out of your Google Tag Manager setup making it simple to start tracking your user behavior more effectively