Example Events Using Google Tag Manger
Form Submits
External Link Clicks
Shopping Cart Interactions
Social Clicks
Email Clicks
Slider Interactions
Document Downloads
Podcast & Music Interactions
Pop up interactions
This is just a small example of what you can do and the events you can track with Google Tag Manager. We will audit your site to ensure we track everything with detail so you can get the most out of the event reports in Google Analytics. Once the events are setup you can also set them as goals.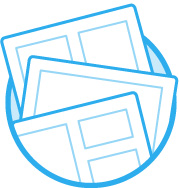 Events and Goals Mapping
Events and Goals are first identified and mapped on a spreadsheet throughout the website. A well detailed spreadsheet will be provided, this includes the Name of Events, Labels, Type of Tracking and etc. A good way to double check if all events and goals are tracked.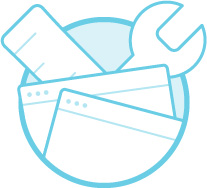 Tag Implementation
From the spreadsheet with events and goals mapped, Tag Flairs' specialist will implement it on the website. It will include simple and sophisticated tracking set-up, which our tag manager specialists does for you.
Let Us Setup One Event For Free!
Let us setup the event 'All Outbound Link Clicks' as a sample
Free Event Setup